Buy Remoter for Mac Direct from Remoter Labs!
Buy Remoter™ For Mac directly from Remoter Labs LLC here and get faster updates!: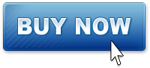 Retail Version Price US$9.99
The best remote desktop client for iOS makes its way into the desktop! Connect to all your VNC (Screen Sharing), RDP (Windows Remote Desktop), SSH and Telnet sessions from one app. Supports audio streaming for macOS and RDP. 
Remoter is intuitive and very easy to use!.
Note for Mac App Store customers: Simply download via Try Remoter, your copy will be fully licensed.
Feature Highlights:
A complete solution, no in-app purchases.

Multiple simultaneous connections

Completely resigned session selection interface

RemoterFusion compatible (for connecting and sound streaming)

Fast VNC protocol 3.8 supported. Compatible with macOS' Screen Sharing, the latest UltraVNC for Windows and Linux VNC servers

Support for sound/music redirection from macOS and easy setup without port-forwarding / dynamic DNS with RemoterFusion

Support for RDP (w/encryption support), SSH and Telnet, VNC over SSH, RDP over SSH, and arbitrary SSH port tunnels

RDP Full Clipboard Sync, Printer Redirection, Disk Redirection

SSH supports public-key authentication. Included SSH Key management system to generate, copy to pasteboard the SSH keys

Support for recording and running Macros!

International keyboard support for servers that don't support direct input mode: German, Swiss-German, Russian, French, Danish and Spanish Keyboard mappings.

UltraVNC MS Login Authentication Support, Server-Side Scaling

Wake-on-Lan Support

Bonjour and NetBIOS computer discovery

Support for 8bpp, 16bpp and 32bpp color depths

Fullscreen modes

Clipboard synchronization (Paste is universal, but copy requires server support)

More!
Requirements
64-bit Mac (Intel or Apple Silicon)

macOS 10.15 (or higher)
Refund Policy
Before buying, please try Remoter for Mac for Free by using the "Try" button above.
If, after buying, you are still not 100% satisfied with your purchase, within 10 days from the purchase date, we will fully refund the cost of your order.
Privacy Policy
The software does not collect any user information. During the sale process, your email is requested and stored. This is only to be used for license recovery, and very rarely to keep you up-to-date on Remoter Labs goings-on.
We do not sell your private information to any third parties, and are very respectful of your privacy.